Message from the Director
Introductory Outline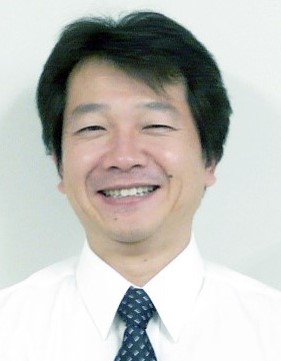 Director, Research and Education Center for Brain Science
Masaki Tanaka
Professor, Graduate School of Medicine
The brain is the only organ dedicated to information processing and plays a central role in supporting our daily lives and creating minds. The underlying mechanisms are complex and are being studied in many academic fields, including psychology, life science, information science, and clinical medicine. In recent years, brain science has made remarkable progress, with active research using a variety of techniques, including state-of-the-art brain imaging, comprehensive analysis of neural networks, manipulation of neural circuits by genetic tools, and data analysis using machine learning. In addition, the importance of brain science has been widely recognized by the public, and there is great interest in elucidating the pathophysiology of neuropsychiatric disorders, dementia, and developmental disorders, as well as in developing new intervention methods. Under these circumstances, it is a major mission of universities to develop human resources who can oversee and promote interdisciplinary brain research.
The Research and Education Center for Brain Science (RECBS) of Hokkaido University was established in September 2003 as the nation's first interdepartmental joint research and education facility specializing in brain science. Its objectives are (1) to promote research in various fields of brain science and (2) to foster experts with broad knowledge of brain science. Since then, for nearly 20 years, interdisciplinary research has been promoted by faculty members from many departments in the three research areas of "critical periods," "communication," and "advanced functional measurement". These research exchanges take advantage of the fact that many faculties are located on the Sapporo campus, and as of April 2022, 35 core faculty members (concurrently) from 11 departments in the humanities and sciences are participating in this center.
In addition, the Center has established the "Graduate Program of Developmental Brain Science" and is focusing on virtual graduate education that integrates the humanities and sciences, specializing in brain science. Systematic lectures and practical training are offered as common graduate courses, such as "Introduction to Brain Science (7 courses)" and "Advanced Brain Science Research (7 courses)," providing opportunities to learn brain science for all graduate students from the entire university. The program also offers unique research and educational activities in which core faculty members and students work together, such as training camps, research presentations, brain science symposiums, and evaluation of dissertations by faculty members from multiple departments. Furthermore, with the aim of continuous development of brain science at the University, core faculty members have collaborated to offer a general education seminar course for undergraduate students, "Invitation to Hokudai Brain Science," which has been well received every year since 2018.
Through these activities, we hope to further develop brain science research at Hokkaido University and produce the next generation of researchers with a broad perspective.