Hokkaido University will celebrate
its 150th anniversary in 2026.
We welcome donations for projects and programs designed to look towards the next 150 years. These include a project to renovate and utilize Furukawa Hall under the key concept of "connecting people, time, relationships, dreams, and fruits," to transform the campus into a place where people of diverse backgrounds will continuously create new value. Also included is the tentatively named Innovation Front Runner program, which aims to develop human resources who will shape future society.
Message from the President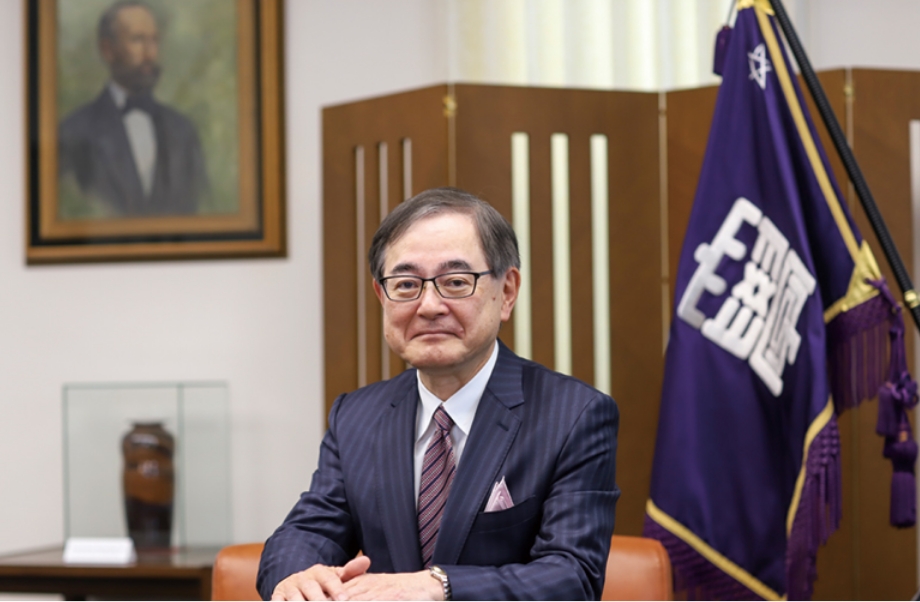 In 2026, Hokkaido University will celebrate its 150th anniversary, a notable milestone in the institution's history. Ever since its founding in 1876 as Sapporo Agricultural College—one of the earliest degree-awarding institutions in Japan—the University has made tremendous strides in its nearly 150-year history. It has contributed to the development of the region, the nation and the world by producing many talented individuals who have played roles not only in the local community, but throughout Japan and beyond.
With the frontier spirit at the heart of its founding ethos and based on all-round education, the University has worked to develop unexplored fields of study, promote social contribution through practical learning, and foster the development of professionals who can thrive on the world stage. The history of the University sets it apart from other universities in Japan. For instance, soon after it was founded in the early Meiji era, it offered English education instructed by faculty members from abroad. In addition, the untold efforts of our predecessors have enabled the institution to develop into a comprehensive research university with one of the largest campuses in the world.
The year 2026 will mark the beginning of the next 150 years, during which we will tap the potential that has been fostered through our 150-year history in an exceptional environment, in order to contribute to the resolution of global issues as a unique, unparalleled institution.
We at Hokkaido University have established the 150th Anniversary Fund , which will implement projects and programs towards the next 150 years under the slogan "Ambition to enlighten the world." As we endeavor to become an institution that makes positive impacts on society through outstanding research, we sincerely ask for the support of not only our alumni and friends, but also of local residents and businesses.

Kiyohiro Houkin,
President of Hokkaido University